Quitman UMC Endowment Supports Vital Ministries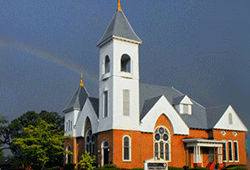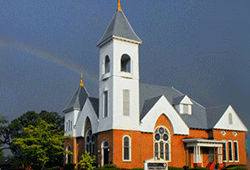 When Ralph B. Hopson passed away in 1953, he bequeathed 100 shares of The Coca-Cola Company common stock to Quitman UMC. The stocks were later redeemed and combined with planned gifts from other faithful members to establish an endowment fund that ensures countless generations will benefit from the ministries provided by Quitman UMC.

The Georgia United Methodist Foundation has been managing Quitman UMC's nearly $1 million endowment since 2005. "The purpose of the endowment fund is to allow the church to function and carry on its operations in ministry at a higher level than we would be able to do if we were depending just on members' annual giving," said Rev. Michael Brown, former pastor of Quitman UMC. "I'm very excited to know that Mr. Hopson and other members in smaller ways had the foresight to provide for the future of the church."

The endowment enables Quitman UMC to host a food pantry twice per month, send food home every weekend during the school year to 20 elementary school-aged children, provide utilities assistance to families in need, and sponsor a weekly ecumenical Sunday school program at a local retirement home.

If it weren't for the endowment, I'm not sure the community outreach could happen. I'm not sure that the Church could still have an elder as a pastor and receive this type of ministerial support, and I think we would have to cut back on programming just to keep the doors open and the lights on," Rev. Brown said. "The whole idea is that if the Church is important, it needs to be recognized. I'm trying to remind folks that they have an opportunity both through giving in this life and through the Final Tithe or legacy giving to provide for the future and help continue the good work that is going on at Quitman UMC."

This article was originally published in the Summer 2013 edition of Faith & Money, a publication of the Georgia United Methodist Foundation.